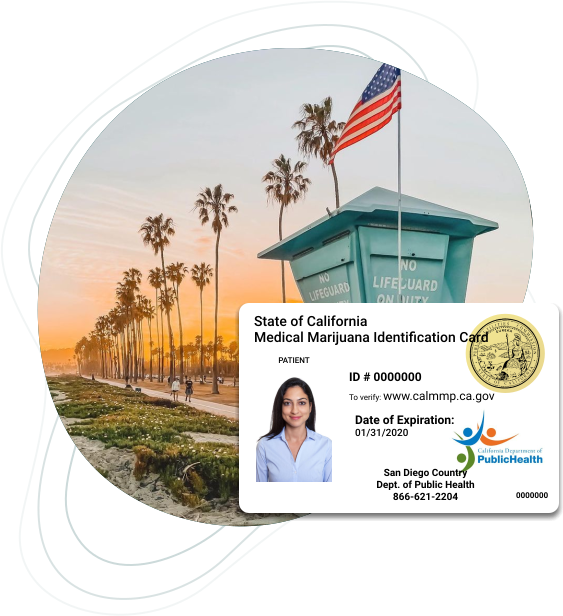 Get your Medical
Marijuana

Card in California

Simple 10 minute online process.

Charged only if approved.

Starting at $39.

Already have an account?Log in
Get approved easily & instantly

Sign up
No appointment required! Simply register through your computer, tablet, or mobile device.

Meet with a Doctor
Our California cannabis doctors are on standby, and will see you once you finish your application.

Instant Approval
You can download your California medical marijuana recommendation directly from our website.

24/7 Verification
We offer 24/7 verification through fademd.com/verify for any California recommendation.
Benefits of having an California Medical Marijuana Card
Required for Ages Under 21
California require a doctor's marijuana recommendation for patients under the age of 21.
Larger Possession Limits
Medical marijuana patients enjoy larger possession limits than recreational users
Tax Savings and more
Patients with a medical marijuana recommendation can save up to 25% on taxes
Access to More Dispensaries
Gain access to recreational dispensaries and medical-only dispensaries.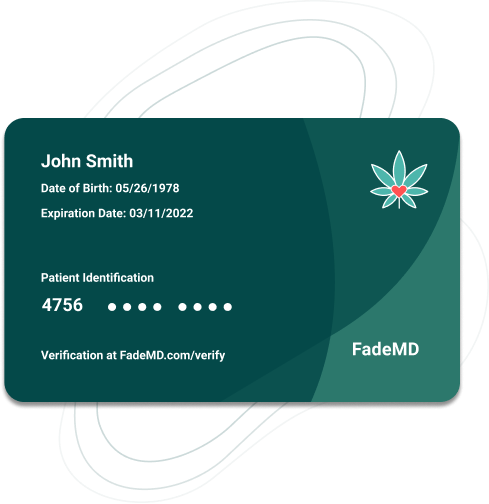 What our California patients have to say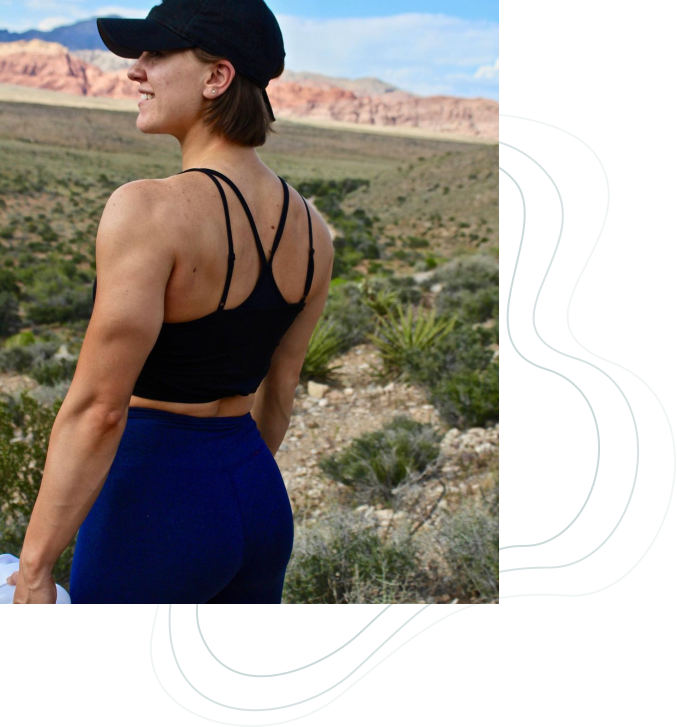 FadeMD is legit! The approval process is fast and I was able to get the relief I need.
Veronica C.
Verified customer
Friendly customer support team
4.9 out of 5 stars from 8.1k reviews
We're making medical marijuana easy.
How to get your medical marijuana card in California
First you will need to get your medical recommendation from FadeMD. You can sign up on FadeMD, where you will be connected with a fully licensed medical practitioner to see if a medical marijuana recommendation is right for you.
Second, you will need to prove your identity. You can prove your identity by providing the following: CA drivers license, CA identification card, other valid government issued identification card.
Third, you will have to show proof of residence by submitting one of the following: rental or mortgage agreement; utility bill; CA DMV motor vehicle registration. It is required that you reside in the county in which you are applying.
Lastly, you will have to pay the county program fee (less than $100) and have your photo taken. This photo will be used on your Medical Marijuana Identification Card.
The county program has 30 days to approve or deny your application and they have 5 days to provide your MMIC after you have been approved. Your MMIC is valid for one full year and you can renew for additional year long terms. Click here to apply.
California has always been at the forefront of progressive marijuana legislation. On November 5, 1996, California voters approved Proposition 215, the Compassionate Use Act (CUA), making California the first state in the United States to legalize the possession and cultivation of medical cannabis by patients and primary caregivers with written medical marijuana recommendations.
On November 8, 2016, the California voters approved the Adult Use of Marijuana Act (AUMA), which went into effect the following day. AUMA partially legalized marijuana in California for persons 21 and older, allowing adults to legally grow, possess and use marijuana for non-medical purposes. It also reduced the severity of, and penalties for, many cannabis related "criminal" offenses.
Finally the laws governing medical and recreational cannabis were merged together by the legislature to create the Medicinal and Adult Use Cannabis Regulation and Safety act (MAUCRSA). MAUCRSA set forth a comprehensive regulatory framework with different license types overseen by different regulatory agencies. First cultivation activities are licensed and regulated by the Cal Cannabis Cultivation Licensing California Department of Agriculture. Second , manufacturing is licensed and regulated by the Manufactured Cannabis Safety Branch within the California Department of Public Health. Finally, distribution, laboratory testing, retail (both storefront and delivery only), microbusinesses and cannabis events are overseen by the Bureau of Cannabis Control within the California Department of Consumer Affairs. These agencies promulgated emergency regulations which became effective on January 1, 2018 and evolved over time until the final permanent regulations were approved by the California Office of Administrative Law on January 16, 2019.
In April 2018, the Medical Board of California in consult with the California Marijuana Research Program, known as the Center for Medicinal Cannabis Research (CMCR) issued its "Guidelines for the Recommendation of Cannabis for Medical Purposes." These guidelines are non-binding and were meant to assist licensed practitioners in recommending medical marijuana to patients. These guidelines are non-binding and are not meant to set normal standard of care for recommending marijuana. The Board recognizes that the guidelines do not need to be followed exactly and the unique needs of the patient must be considered when recommending medical marijuana.
Marijuana and Health
Below are examples of some of the California qualfied conditions that cannabis has been known to treat effectively.

Chronic Pain
Cannabis has been linked to providing moderate relief of chronic pain symptoms.

Sleep Disorder
Studies show that THC helps promote sleep by activating the endocannabinoid system's receptors.

Anxiety
Consumed in controlled doses, cannabis can alleviate anxiety and calm users down.

Lack of Appetite
THC, the main active ingredient in cannabis, has been linked to stimulating appetite.
Frequently Asked Questions
A serious medical condition is any of the following: AIDS; anorexia; arthritis; cachexia (wasting syndrome); cancer; chronic pain; glaucoma; migraine; persistent muscle spasms (e.g., spasms associated with multiple sclerosis); seizures (e.g., epileptic seizures); severe nausea; any other chronic or persistent medical symptom that either substantially limits a person's ability to conduct one or more of major life activities as defined in the federal Americans with Disabilities Act of 1990, or if not alleviated, may cause serious harm to the person's safety, physical, or mental health.
Talk to an expert in marijuana on-demand
Marijuana Advice from an Expert
Upon approval, our California marijuana expert will contact you to you to provide non-medical advice on any marijuana-related topic.
Shopping and Product Advice
We know the California marijuana market well and can point you towards the best deals, stores, and brands available today.
Usage & Dosage Questions
We can advise you on the many ways to consume the products available to you in California and help you find a method you're comfortable with.